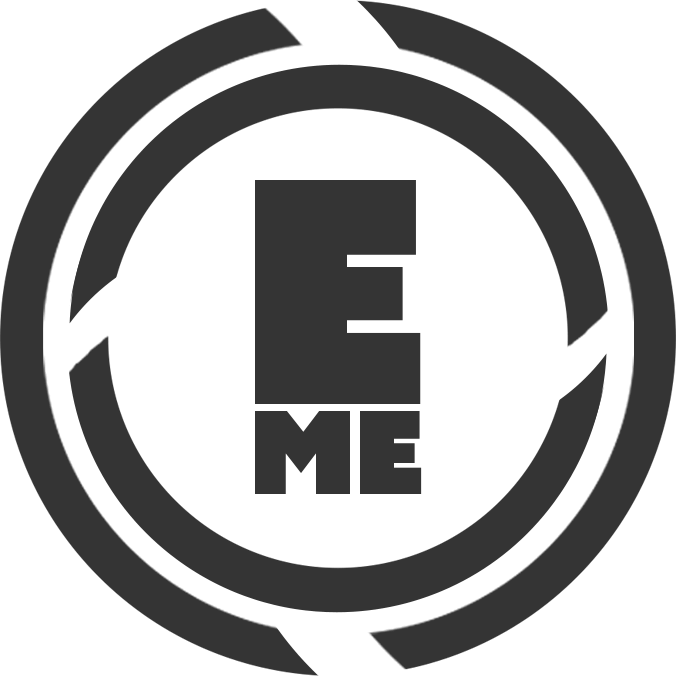 EME
All About EME
Education is derived from the Latin words 'educare' which means 'bring up', and 'educere' which means to 'bring forth'. This activity is the foundation of all societies; to pass down knowledge and provide potential for the next generation to move toward a brighter future. At ByteLine Studio we have encompassed this ideology into EME, our unique integrated virtual learning environment. EME comes complete with an enrolment system for tablet and desktop, a mobile and desktop application for student interaction, and our MySight content management system.
It is a system complimented entirely by its own continuity and limitless potential. EME connects vital stages of a student's everyday college life into one bespoke experience, providing them with seamless potential to bring their education to a new level and move towards a brighter future.
EME is currently undergoing its development processes. All the content featured on this page are sections that have been built and are fully functional. Should you wish to enquire further about the project, please
contact us
.
- Education Made Exemplary -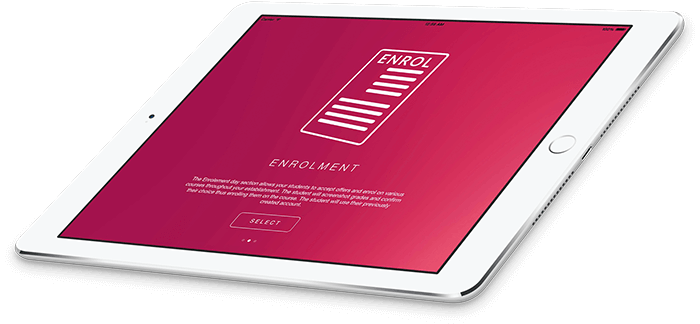 Expose your potential students to a new form of enrolment. Enrol-Me designed for student open and enrolment days, with three parts to the tablet and desktop application that make it the perfect utility for any educational establishment.
Open Day
Capture the attention of every potential student with the most modern enrolment system for educational establishments. Enrol-Me Open Day is utilised to provide student with their eligible courses and collect quantitative data from the information collected. This side of the application allows the to enter their credentials to then be provided with an output of what courses they are, or will be, eligible for. The form takes an average of 90 seconds to complete.
Enrolment Day
Capture the attention of every potential student with the most modern enrolment system for educational establishments. Enrol your new students with the minimal use of resources! Enrol-Me Enrolment Day opens a fillable form to enrol students through a 4 to 6 minute process that builds individual accounts, all while collecting a significant quantity of qualitative data for your own research processes. Enrol-Me reduces enrolment times by 10x.
Management
The Enrol-Me application has a management section built in that connect directly to features within the MySight CMS as well as independent features for the application. This opens a range of alternative capabilities. Such as the ability to lock certain parts of the application, or temporarily manipulate the content. You may also view all of the collected data overall, and for that specific device. With Enrol-Me, you're always smart managing.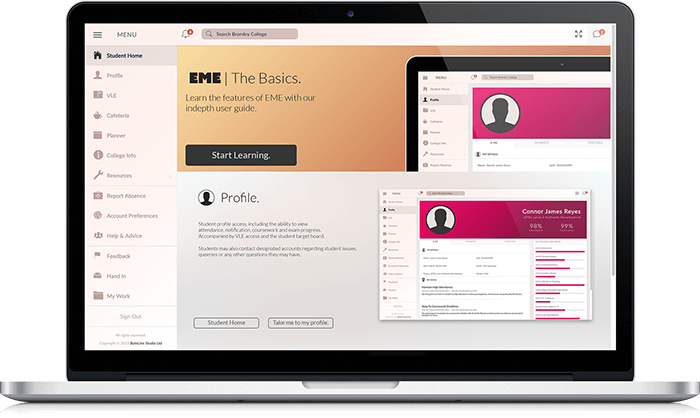 EME Desktop is ByteLine's advanced custom virtual learning environment, encompassing all of the essential features a student could want to interact with through-out their journey in education. Bringing education forward into the modern age, everything about EME Desktop provides the user with both a familiar and friendly feeling of usability. Our design layouts are based on some of the most popular website available, including Facebook and Twitter.
Profile
Students may view and edit their personal information. Including the ability to set a profile picture and even sign up to specific interest groups, and view their individual timetables.
Course
Every student will always know what is due, incomplete, and marked. With EME's quicksnap views and course manager section, student can access all areas of their education.
Student Home
With 3 specific views of News Feed, your students can filter through the quantities of information that you provide for them; including deadlines, important events, closures and more.
Chats
The in-house chat bar means communication is never limited between the infrastructure of your education establishment. Teacher to student, student to support team, urgent info to student, and more.
Notifications
Never miss a thing, with EME's brand new notification system. Like all of the leading social networks, EME allows the user to view all changes, information, updates and urgencies in a unique and simple view.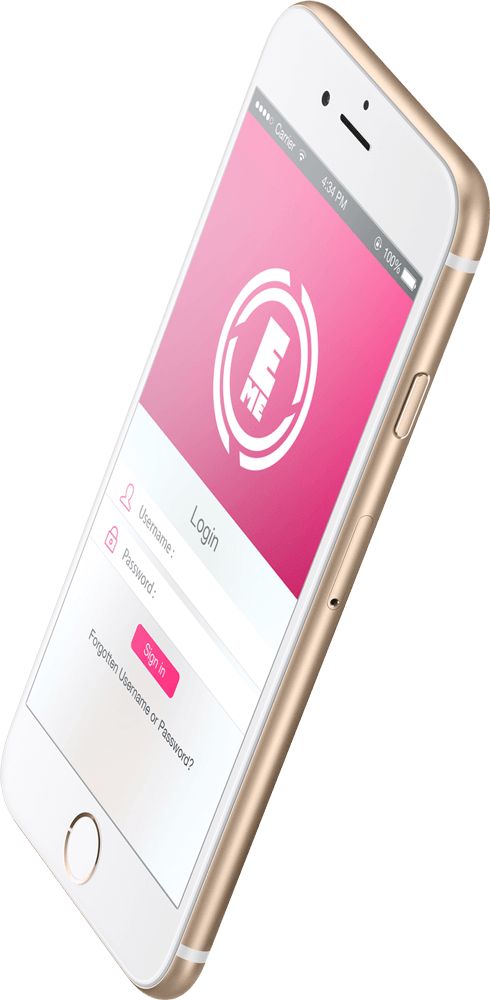 Student Home
Whether you're at home, on a break, or on holiday; students can now see every major piece of news right on their phone. This includes updates from teachers, important dates, key course information, and more.
Formulation
With EME's ability to utilise students calendars, schedules, personal information, and inputted details; we provide the user with a completely coherent experience, controlled entirely by them.
Cafe
Just a click away, the online Cafe feature is another reason students love the EME Mobile App. Direct access to the menus and offers provided by the cafe; and we can even implement an ordering system.
Profile.
View all information, anywhere, at anytime. The profile page of EME Mobile is a gleaming example of the continuity between the desktop version and it's mobile partner. It's like having a school in your pocket.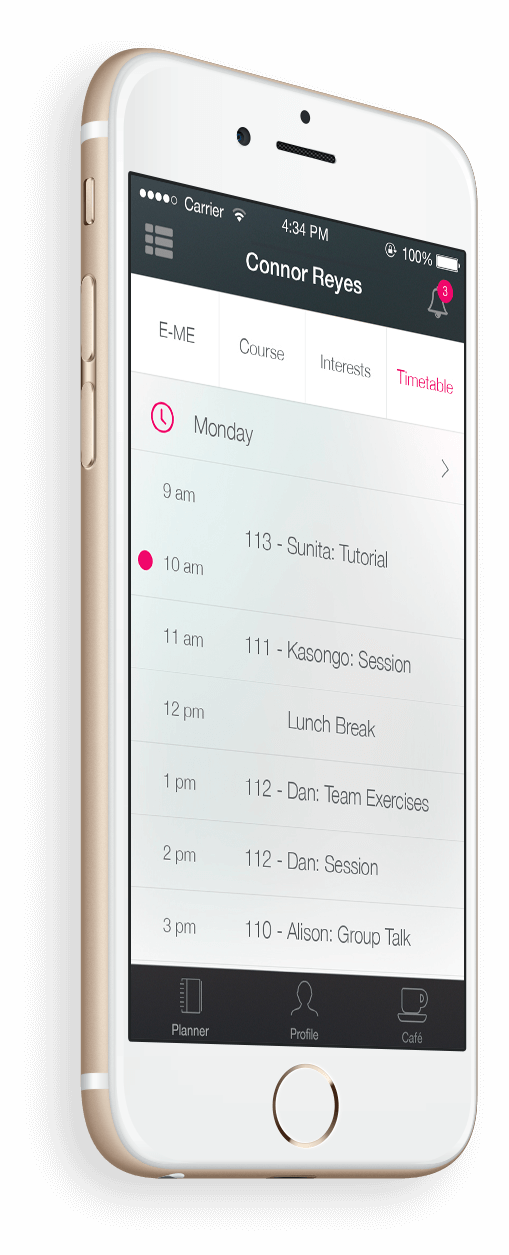 Interest Groups.
To break the social barriers and encourage diversity, EME has implemented the Interest Groups feature. Students can assign themselves to groups such as "College Football", to meet and interactive with others with similar interests.
Chats.
Students should never be limited in their ability to reach the various sections of an educational establishments infrastructure. With the chat feature students can converse with anyone, including support teams, help and health centres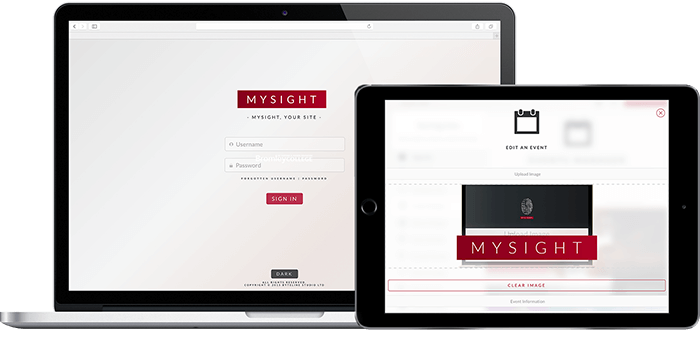 Simplicity
EME is implemented with ByteLine's MySight content management system. Knowingly for it's ease of use, MySight is often compared to the largest global social networking sites; particularly their upload processes.
Control
Any location, any time, any device. EME MySight allows you to access all and edit all of your educational establishments information 24/7. Change timetables, upload important notifications, and more.
Expandability
Grow your educational establishment in any way that you choose. With the ability to manipulate any page, you can add, subtract and expand the information and areas that your students have access to.
Support
Help is never far, with MySight's brand new Help Centre. Alongside your 60 minute training, your employees and students will be able to view detailed descriptions and walkthroughs of the individual features and sections of EME. ByteLine always provides a helping hand.
Statistics
The overview page of EME MySight provides a range of statistical views that the user can analyse for valuable data. This can even be used to hand high standard and clear data to Ofsted during and inspections. Know your educational establishment.
Maximum control,
Minimal restriction.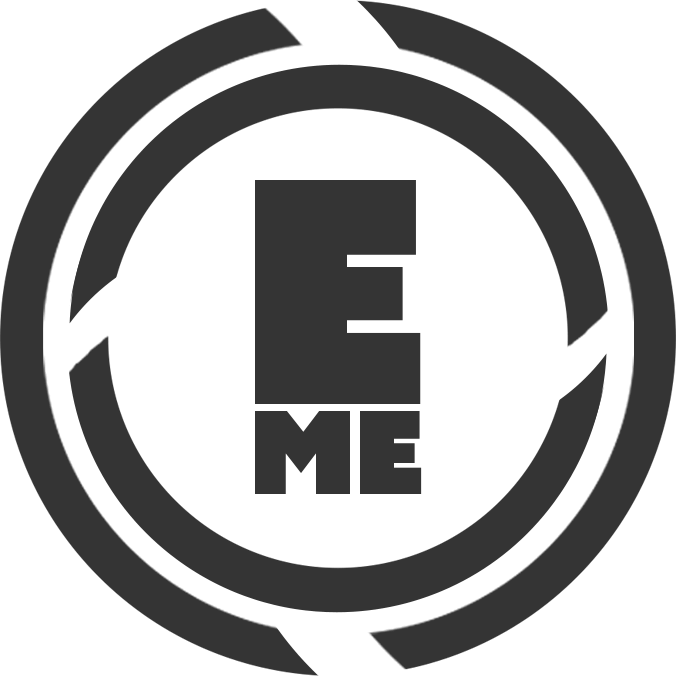 Compatibility
EME is currently in its development stages. Once the project is moved to beta-testing, a list of compatibility information will be accessible from this section of the ByteLine Studio Ltd website. This information will allow educational establishments to check for the minimal technical requirements, and any limitations related to the implementation of EME.


- Education Made Exemplary -